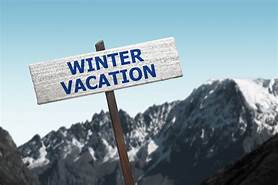 Summer vacations are nice and worthwhile. Moreover, everyone wishes to pack their bags for some relaxing places to visit during their summer vacations.
But, have you tried enjoying your winter vacations?
If you are planning to go on a winter vacation then this article is going to be very helpful for you.
You should try something new this winter season instead of spending the whole winter season at your home.
With countless places to visit and so many adventurous things to do, the final choices become difficult as you get so many more options.
Let's explore the top travel destinations where you can spend a great time.
Kailua-Kona, Hawaii
In the winter season, the temperature of this area becomes less than 70 degrees at night while during the night time it is below 80.
Kailua Kong is the largest island located in the region of Hawaii.
The best time to visit this amazing place is in the winter season. You can lay down on the beach after having a regular walk along with sea turtles in Kahalu'u Beach.
Another option is to go hiking to the Kona Cloud Forest Sanctuary. This place highlights nature and its beauty in an amazing way.
Pensacola Beach, Florida
Pensacola Beach is located in Florida and the temperature here decreases below 60 degrees in the beach destinations.
This place is no doubt the best one to visit during your winter break.
You can go hiking in the For Pickens, Kayak in the bay, or else you can get a wetsuit for yourself so that you can stay protected from the shorelines of Gulf Islands.
Copenhagen, Denmark
Copenhagen is the capital city of a famous tourist destination, Denmark. This city is always a
The cycling culture, colorful merchant houses, and alluring restaurants here, make you feel more special.
The famous square of Copenhagen [Kongens Nytorv] was reopened after seven years, and a new metro line has been constructed there.
Some of the famous tourist attractions in Copenhagen include The Museum of Copenhagen, Tivoli Gardens, Geranium, and CopenHill.
In winter season, you can enjoy artificial ski and snowboard slopes in CopenHill.
CopenHill is made up of a total of four slopes that require a little difficulty. You will also find freestyle parks and a slalom course there.
Dominica
Dominica is the home for lush green forests, primordial rainforests, foliage engulfed peaks, and deep ravines crisscrossed by 365 rivers.
The eastern Caribbean island of Dominica is called the nature island and it is among the top tourist attractions there.
You can explore this place in your winter vacations because different sorts of festivals and events are held here in the winter season.
Estonia
Estonia is a country that is located in northern Europe. The country is famous for its foods and the cooking contests that are conducted here annually.
Besides of quality food and drinking material, Estonia is also known for its beauty and natural scenarios. It offers an amazing trip throughout the country.
Surprisingly the place is uncrowded, and quite affordable as well.
All the camping facilities here are free.